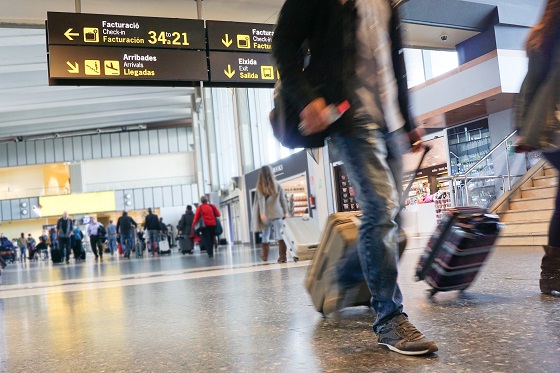 There is nothing worse than being late for your flight! You believed by booking a taxi transfer you would be sure to get there on time but all too often, airport transfers can leave you feeling stressed and let down.
But booking a taxi from Leicester to Stanstead Airport with Kirby Taxis is the best way to avoid this and ensure your taxis is there to pick you up on time.
Whatever the reason for your flight – a business trip, a family break or a once in a lifetime holiday, what better way to start than travelling to the airport hassle free and in comfort! You can sit back and relax in the knowledge that we will get you there in style and with time to spare.
Stanstead Airport Taxis from £95
As we make sure we are competitively priced, we are pleased to say we can provide a transfer from Leicester to Stanstead airport from £95. Other great reasons to book a taxi with us include:
Save considerably on long term parking charges
We track your flight so that we know whether you are early, on time or delayed.
Prompt and reliable
Friendly and courteous drivers
A hand with your bags at pick up & drop off
What's more we also offer a free airport checklist, to make sure you have all the essentials. Why not apply for yours before your next trip?
Never Miss Your Flight
We know how important your trip is to you and so we guarantee a reliable airport transfer to get you where you need to go on time. We also regularly check the condition of our vehicles to keep them working safely and reliably at all times and to make sure you travel in comfort.
Book Your Stanstead Airport Taxi Today
So if you have a trip booked or are planning one in the near future and want a reliable, punctual and honest taxi company then look no further than Kirby taxis, Leicester. You can either complete our online form and we'll confirm your booking or call us on 0116 239 39 39 to discuss with one of our friendly team. We do recommend that you book in advance to avoid disappointment.
We also provide airport transfers to all other major UK airports, including East Midlands, Birmingham, Luton, Gatwick and Heathrow. To see our other charges, please take a look at our pricing table here.