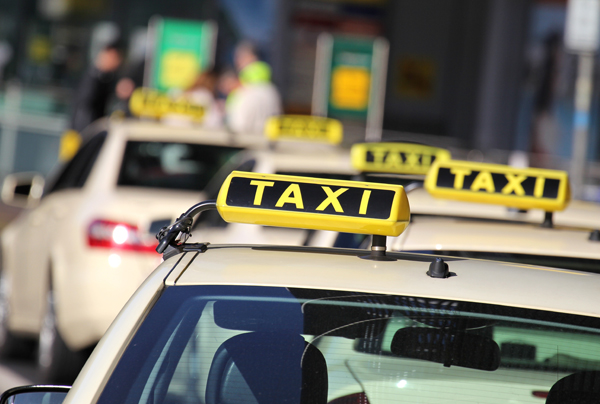 When you're jetting off on a fabulous holiday abroad, the last thing you might want to think about is parking your car at the airport while you're away.
Not only could you do without the worry that you'll land back in England to be met by a flat battery, but these days, many people choose to get an airport taxi from Leicester to Manchester because it means that, from the moment they step out of their front door, they can put their feet up and relax.
And that has to be so much better than tackling a long trek down the motorway before boarding the plane.
Drivers you can trust
The plus points of travelling by taxi to the airport when your flight is in the early hours of the morning are obvious, but, when it's in the middle of the day, it a bonus because you don't need to worry about the stress of getting caught in traffic jams.
Our drivers constantly monitor the traffic and travel news to ensure that when a customer needs to be at the airport on time, there won't be an issue in getting them there. Even if a detour is needed, due to a motorway closure or accident which is causing long tailbacks, they can have this covered, because by travelling these routes all the time, they know their way around any problems which occur.
And whether your pick up is in the very middle of the night or at any time of day, we offer polite and friendly drivers who you can trust to be there at exactly the time that you need them.
Taxi on return from holiday or one way service
If you have managed to get a lift to the airport, it might be that you need to get a reliable airport taxi service to get home to Leicester on your return. So this is why, as well as offering a taxi both to and from Manchester, Stanstead, East Midlands, Luton, Gatwick and Heathrow, we also offer a taxi service just for your return from holiday or a one-way service either way.
Book your Manchester taxi today
If you're getting away for a winter break in the next few weeks and want to ensure that you get to the airport well rested and in good time, then you can book your Manchester taxi today with Kirby Taxis. If you have any questions or want to book over the phone then please get in touch or call using 0116 239 39 39
From our base in Leicestershire, we take pride in offering an airport taxi service from the Midlands that you can 100% rely on.