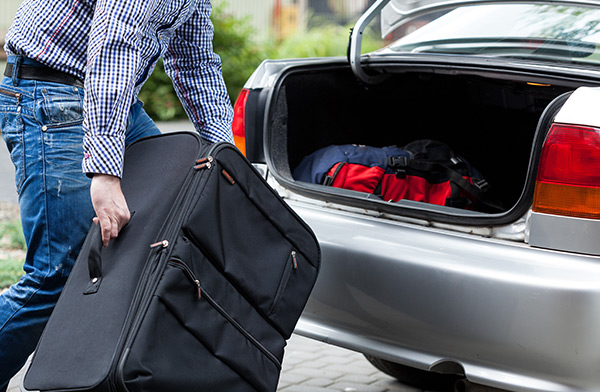 When something important is on the cards, such as a holiday or special trip away, we all know that getting yourself off to a good start is the way to set yourself up for the best possible time.
So, whether you're off on a ski holiday or getting some much needed winter sun, instead of a stressful start, worrying about long drives and parking nightmares, how would your perfect holiday begin?
We offer a taxi from Leicester to Heathrow that will ensure you get there comfortably and in good time. But, when you choose to get a car to pick you up, it's more than just getting a lift to the airport.
Take The Stress Away Of Driving & Paying For Airport Parking
Our experienced drivers know the best routes to take from Leicester to any airport, depending on the time of day and any problems on the roads. So there's no getting held up on the M25 on the way to Heathrow when you book with Kirby Taxis.
You can be sure that our drivers will be there to collect you well on time, whatever time of the day or night you need them and they will have checked the journey in advance to ensure there are no nasty surprises to cause you delays along the way.
One of the biggest pluses of getting a taxi to Heathrow Airport, though, has to be that we take away the stress of the long drive and it means no paying for airport parking, no dragging your cases from the car park to the airport terminal and no worries about a flat battery on your return. We will drop you at the door in good time, having had a comfortable journey and we'll even help you with your bags too.
Journey Time & Route 
The simplest route to get to Heathrow Airport is to take the M1 and M25, especially if your journey is late at night or very early in the morning. This way, as long as there have been no accidents, we can easily get you there within two hours as the roads should be quiet.
If, however, you're travelling the 100 mile route at a busier time of day, then there are plenty of other options, such as to take the M40 instead, which, while slightly longer, can get you there quicker when the roads are busy. One thing you can rest assured of is that we will have listened to traffic updates and done every check to ensure the route we take gets you there as smoothly as possible.
Book Your Heathrow Taxi Online
Our team, as well as being highly experienced, are also safe drivers, professional and very friendly too, so, whether you need us for one way or a return journey, we can give you the best possible start to your trip away. Book your Heathrow taxi online with us and take the stress out of the start of your holiday.